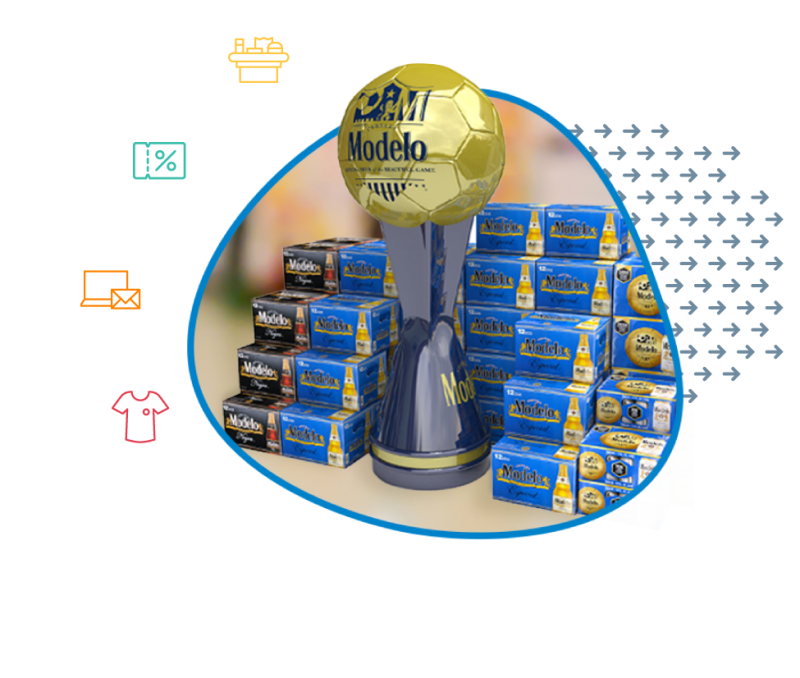 Support distribution networks. Amplify brand awareness.
Leverage a one-stop-shop that supports your integrated marketing campaigns, letting you easily manage coupons (and compliance), capture customers and influence buyer's attention through in-store marketing displays.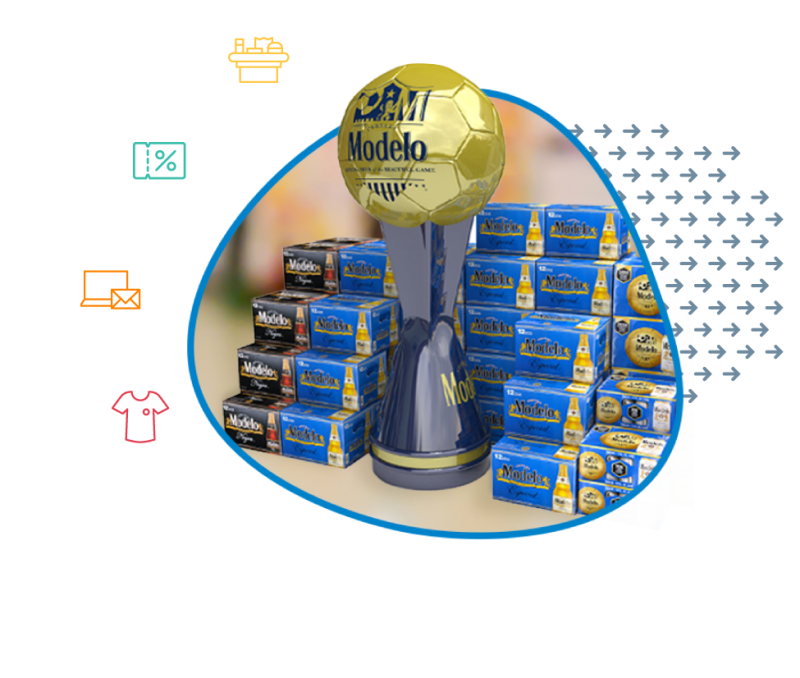 tech enabled national / seasonal buying windows
tech enabled national / seasonal buying windows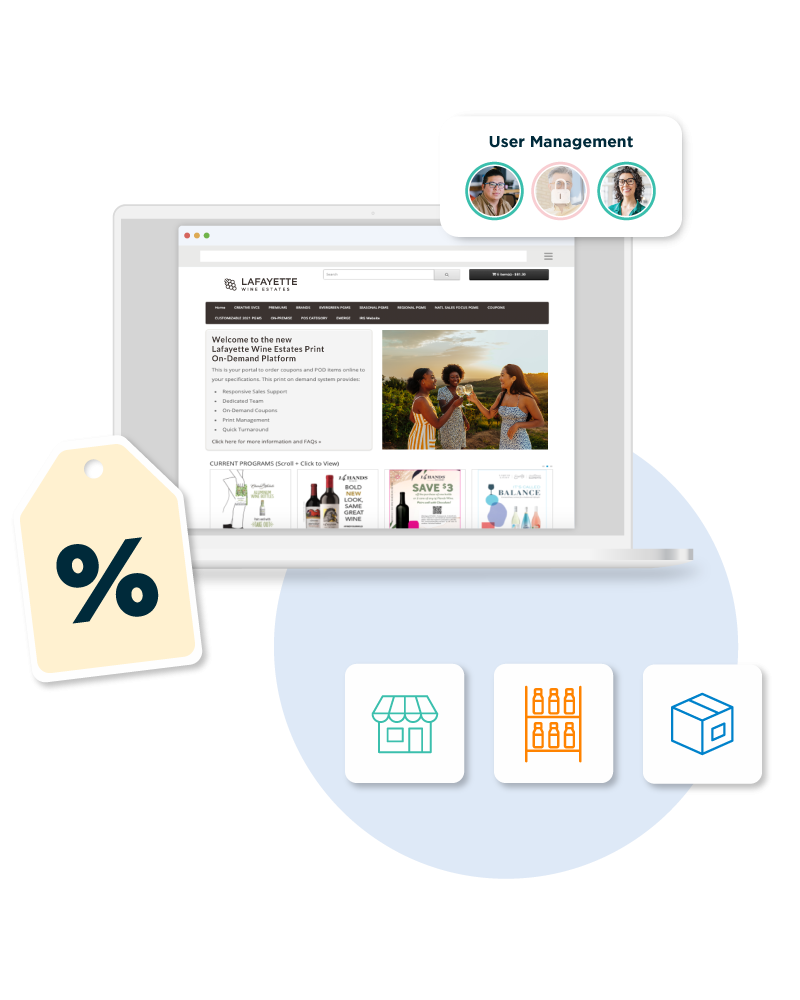 Support your distributors with ease.
Leverage an online storefront to create a single source of truth for your marketing assets, open and manage national campaign buying windows for displays, manage coupons (and keep them compliant state by state), and enable ordering of wearables, premiums and more with ease. Then simply grant access to your field teams, sales and/or distribution networks – allowing them access to the latest branded campaigns and materials
Users get immediate access to national campaign buying windows, marketing materials, coupons and more to order with ease.

Marketing teams ensure coupon compliance, provide access to campaigns and the most up-to-date brand materials and reduce one-off requests.

A win-win.
Go to market faster & on brand.
Driving awareness, loyalty and brand affinity is no small task in such a crowded marketplace. To get to market quickly and efficiently, as well as ensuring nationwide brand consistency – and quality – across channels and locations – brand leaders and marketers need an easy way to manage everything from creative to budgets to national campaign buying windows and roll outs.
Easily launch, manage & govern:
Our platform, U.Connect, does all of this and more. And the best part? Our platform is fully integrated with our nationwide production and distribution facilities that increases speed to market, ensures quality and lowers costs.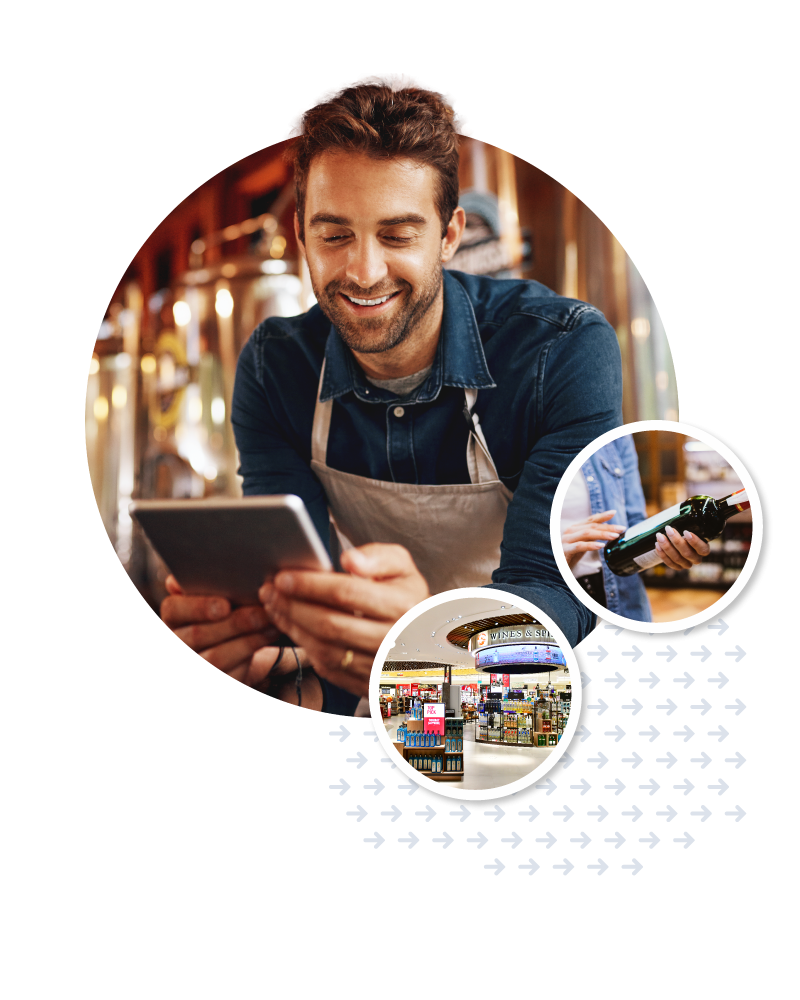 Reduce risk with (tech enabled) controls.
While getting to market quickly is important, the critical task of ensuring compliance and regulations state by state is critical.
OneTouchPoint helps brands stay compliant with state and federal regulations leveraging our purpose-built, technology enabled controls. With U.Connect, our platform provides you with full control, helps ensure compliance, and oversight capabilities that are fully automated.
Your brand. Every touchpoint.
Successfully drive brand awareness, and ultimately brand affinity, by engaging with consumers across every channel.
As a partner, we'll work directly with you to ensure anywhere, anyway, and anyhow your potential consumers interact with your brand, they see consistent, quality messaging that captures their interest and keeps them engaged with your brand.
We support some of the world's largest brands in designing, creating, manufacturing and distributing their custom in-store displays. Let us help you.
Research overwhelmingly shows that today's consumers want to shop within
In today's market, marketing leaders within their organizations are focused
Learn 3 financial services marketing strategies to enhance the in-branch customer experience, driving both loyalty and revenue.